Make Tremblay's Bus Company Your Transportation Choice
Serving all of North America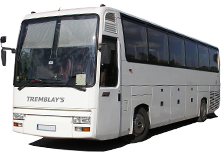 At Tremblay's Bus, your peace of mind is what drives our customer service.
We consistently deliver the level of quality and professionalism that sets the transportation industry standard. Whether your trip is short or long, near or far, your ride will be safe, comfortable and smooth from door to door. You'll be in the capable hands of a trained, skilled driver who takes pride in providing the first-class service that Tremblay's is noted for. Our goal is to give you a travel experience that's even better than you could have imagined.
We specialize in motor coach charters and school bus transportation, airport transfers, corporate events and group tours. All of our vehicles are staffed by skilled and friendly drivers who welcome you aboard and make your trip a totally enjoyable experience. We guarantee a ride in latest model buses that are expertly maintained by our trained mechanics and thoroughly cleaned after each run.
Whatever your next event and transportation needs, you can sit back and relax. Tremblay's will deliver more comfort, safety and professionalism than anyone else. And for daily service on the luckiest Foxwoods shuttle around, ride the Tremblay's Foxwoods Line Run.
Tremblay's Bus Company services MA, RI, CT, as well as other locations across North America.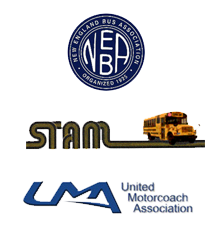 TREMBLAY'S BUS CO., LLC.
284 Myrtle Street
New Bedford, MA 02746
Phone 508-999-6436